Live the Adventure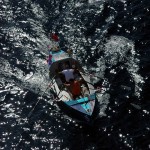 Rowing an ocean is still one of the biggest challenges left on the planet. Nowhere else do adventurers have to be quite as self-reliant, self-motivated and psychologically strong as in the middle of the big blue.
Now your company can become part of the adventure…without you leaving the comfort of your office!
This challenge provides an exciting and unique opportunity for sponsors who can see real benefit in being associated with the OAR Project. Not only will your company and brand receive a significant level of exposure through the publicity surrounding the row, it will be linked to an event which has a long lasting impact through the Oar Inspiring program and OAR Legacy fleet of rowing boats.
On many levels the OAR underpins corporate values such as endeavor, team work and commitment, as well as highlighting aspects of the challenge such as goal setting, motivation, determination and succeeding in the face of adversity. It's a versatile vehicle and can be made to work very effectively to help promote your company and products.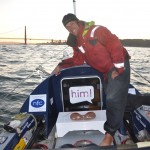 The OAR is being followed by media the world over – TV, radio, newspapers, magazines and online. Social media such as facebook and twitter are also being used to complement traditional methods of publicizing the OAR. Sponsorship of the OAR is a relatively cheap form of advertising and we'll work with you to make sure you receive a measurable return on your investment.
We've developed a range of sponsorship packages so that everyone can become part of this adventure, whatever your budget. Or, if you are able to provide a product or service for the OAR team, we'll allocate the relevant package to you.
To find out more about the sponsorship packages and benefits available please contact the team for full details.