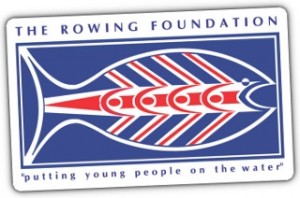 It's the year of the Olympics and a time for everyone to get involved in the Great British spirit. We're working in conjunction with The Rowing Foundation to help young people get onto the water and try out rowing for themselves.
But we need your help!
Find out more about the OAR Legacy and how you can make a donation here.
1. Go to www.justgiving.com/OARProject and follow the instructions to make a donation. You can leave your own message for the crew and if you're a UK taxpayer, The Rowing Foundation will be able to claim back GiftAid, and boost your support by 25%. You can donate by credit card in Sterling, so even if you don't live in the UK, you can still join in!
2. Donate by text – if you're in the UK, just send a text message with the code OARP99 and the amount you'd like to donate (£x) to 70070. If you're a UK taxpayer, just follow the simple instructions on the text you'll receive in order for The Rowing Foundation to be able to claim back GiftAid and boost your support by 25%.
Money donated to The OAR Project Legacy fund will be administered by The Rowing Foundation and used to buy boats. Rowing clubs around the UK will be able to put in an application to fund up to 50% of the value of a boat. Primary use of the boat will be for able bodied and disabled young people to get onto the water and have the chance to try out rowing. But use of the boats will not be restricted and they can also be used for adults to encourage participation.
Andrew said "In this Olympic year, we wanted to do something to support the legacy of sport and get young people out on the water to enjoy rowing. Rowing has a great history in Britain and some of our greatest Olympic moments have been due to our success in the sport. So, this is our way of leaving a legacy to be remembered long after the OAR Project rowing challenge is over."
We've set the initial target at £10,000 but would like to raise more… so let's get started!
Further details about the scheme and information about how to apply will be available on The Rowing Foundation website.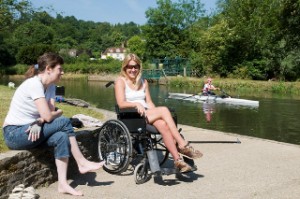 Adaptive Rowing for Young People